Home of the Happy Quilter
Quilted Bliss is the "Home of the Happy Quilter". We want everyone that experiences our shop to leave our shop in a better place than when they arrived. We make it a mission to greet each and everyone that enters the shop but want to allow you time to explore and dream. We are ready to assist you with whatever task you have when it comes to completing your project regardless of how big or small it may be. If you are stuck for inspiration we are more than happy to give you ideas and direction. All you have to do is ask. We are here to serve you.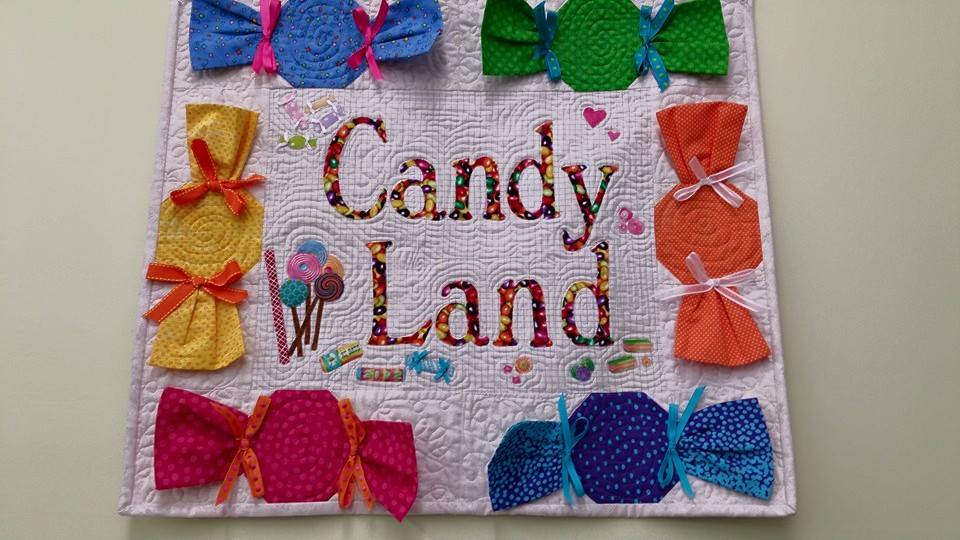 Owned and operated by Candy Norris, who started quilting in 1972 when she took a homemaking class and had to choose four fields, one for each quarter, and quilting was one of those choices. Her first quilt, a biscuit quilt made from double knots, was made with her mother. The squares were stuffed with nylon hose which made it heavy and very warm. Since that time she has experimented with a variety of styles and fabrics and even taken up long arm quilting. She is passionate about quilting and leads a team of very friendly and creative and positively passionate quilters.
---
"Love, love, love them all!! The ladies are always so kind, patient, and helpful!!!!"

Tacy Gamel
---
From fabric, patterns, notions and quilting we have you covered for all your quilting needs from beginner to expert. We also like to step outside the box and add some whimsy to our addiction. This includes Brazilian Embroidery, purses, clothing and fun items for the home. Great projects for all our scraps or a reason to buy more fabric to make scraps for another quilt. We are also proud to be an Accuquilt Signature Dealer and Gammill Sub-Dealer.
Visit Our Website
www.quiltedblissquiltshop.com/